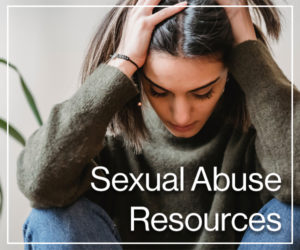 ---
A note to my "Neil Boron LIVE" family and friends: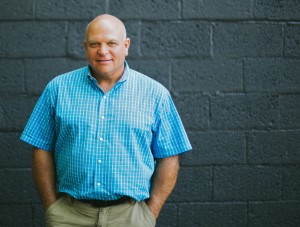 There is a famous quote attributed to St. Francis of Assisi. It simply says: "Preach the Gospel at all times, if necessary, use words."  Some of our more legalistic friends have objected because a quote like that has the potential to discourage a believer from actually opening their mouth to testify about God's grace and mercy, but to me, that misses the point. In modern terms I think his quote reminds us that -when it comes to declaring the life-changing power of the Gospel- more lessons are "caught" than "taught" and "actions speak way louder than words."
All of that said, there is another reason I am sharing this quote with you.
While most people focus on the "words vs. actions" part of the quotation, I would like to draw attention to something else.  Namely, the "all times" part.  And I guess the reason why this matters to me is that I believe the gospel is meant to impact our lives way more than the one time it takes for a person to pray the "sinners prayer."
In Galatians 3:3 Paul says: "Are you so foolish, having begun in the Spirit, will you now be perfected by the flesh?"  In other words, "the Holy Spirit opened your eyes, you heard the Gospel and trusted Jesus, by faith, on the day you were saved. Do you now think you can perfect yourself by your works?"  What I see here is Paul encouraging us to "preach the gospel" continually.  And yes, even to ourselves. Every morning if necessary. Or moment by moment if the moment calls for it.  Why?  Because apart from the finished work of Christ at Calvary, you and I have no hope for the future.
Most of us think the future is really just about things like "heaven" and "eternity" when it's actually as much about tomorrow, or even later today.  That sure is true for me.
I take comfort in the fact that the work Christ has promised to do in me is a work he also promises to complete!  (Phil. 1:6)  It helps to remind myself, continually, that the reason I am qualified to receive HIS unconditional love, grace and mercy has everything to do with my brokenness, sin and failure, and nothing whatsoever to do with my "faithfulness" or "goodness."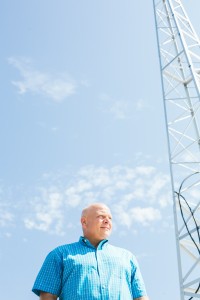 When I keep the life-saving, life-changing power of the Gospel message front and center in my mind, I am continually reminded of my need for Jesus. Not just for salvation, but for every decision I make, every single day as I follow after Him. I know that I (and -I believe- all of us) have the innate ability to self-destruct if left to our own devices, and this is why in word, and deed, it is helpful to daily proclaim the power of the cross.  As Paul said in 2 Cor. 12:9-11 "I will boast all the more gladly about my weaknesses, so that Christ's power may rest on me. That is why, for Christ's sake, I delight in weaknesses, in insults, in hardships, in persecutions, in difficulties. For when I am weak, then I am strong."    
This truth is at the core of everything we do on NBL  My prayer is that if you have never met Jesus, that one day you will discover for yourself the immense power of God's unconditional love to transform you from the inside out.
– Neil
---
Have a question for Neil and the NBL team?