Turkstra Modular Builders
Turkstra Modular Builders on WDCX
Contact Turkstra Modular Builders today!
Turkstra Modular Builders Inc. has been designing and building commercial and municipal office buildings for customers across Canada since 1995. Turkstra is a Design/Build construction company. We create structures with functional office environments for people to work with people. Essentially we build "People Buildings", primarily offices, but we have built other municipal buildings such as healthcare facilities, schools, cafeterias, banks and police stations. We have built office space inside manufacturing plants, and office buildings near manufacturing plants.
We manufacture modules in our 22,000 sqft manufacturing plant in Beamsville Ontario, just off the QEW between St Catharines and Hamilton, and we ship them across the country to construct office buildings. While we have erected many buildings in remote locations across the country, we also enjoy working in Southern Ontario.
If you are looking to provide a comfortable environment for people to think and interact with people, Turkstra Modular Builders Inc can help. We know about foundation loads, floor loads, and snow loads, STC numbers (sound transfer coeffients) and R values (heat transfer). We know about watts, volts and Amps and flow rates and fixture ratings. We can help you design a building as soon as we know your needs, and we can help you define those needs. Give us a call at 1-800-265-9999 and we can help you.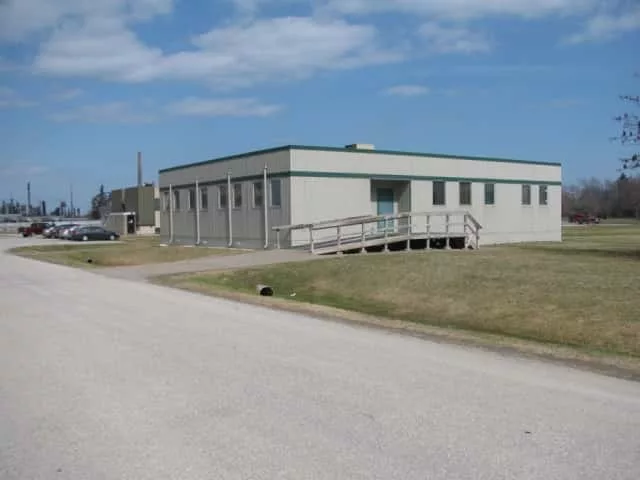 4570 Sann Road Beamsville, ON L0R 1B0